COMMUNITY OUTREACH
COLLEGE REACH-OUT PROGRAM

Program Overview
The College Reach-Out Program (CROP) at SJR State focuses on middle and junior high school students who, due to economic and academic barriers, may not consider themselves to be "college bound." The program urges students at an early age to begin to understand the importance of participating in a rigorous course of study in middle and high school as well as attendance at college upon graduation. CROP students participate in a variety of activities that allow them to imagine a future that includes college and provides them with the necessary skills for a successful middle school, high school, and college experience.
SJR State's CROP currently services four schools in Putnam, Clay, and St. Johns counties. The partnership between students, families, and the education system is the program's foundation.
How much does it cost?
There is NO CHARGE to qualified students and their families to participate in the College Reach-Out Program.
How can I participate in the College Reach-Out Program?
Talk to your school's guidance department to find out if the College Reach-Out Program currently serves your school and to obtain the necessary application and permission forms. Interested students must submit completed paperwork to the guidance department prior to participating in CROP activities. Your guidance department can inform you on whether CROP serves your school or can direct you to similar programs that you may be eligible to participate in.

For more information contact:
Lindsay Hall
College Access Specialist
(386) 312-4287

The College Reach-Out Program Offers:
Tutoring
College Campus Tours
On-Campus Summer Program
Test Preparation Sessions
Academic and Career Counseling
Enrichment Workshops
Mentoring
Cultural and Academic Field Trips
Read what CROP participants have to say:
"CROP is a really good, great program. Awesome for the students.
Its very hands on, lots of activities to help get in the groove toward college." - Shelby Wagenaar
"CROP is a spectacular way to learn about college- how to pay for it, how to apply
and its a good way to make friends in the process." - Essence Cohens
"CROP is a helpful program. It has lots of hands on activities to prepare us for college.
This is my 3rd year and it has been the most informative." - Robert Session
"CROP is fun and amazing. Its a good way to learn about colleges and universities. Its helpful about the learning stages of life- preparing us for college." - Jose Vazquez-Ortiz
CROP activities: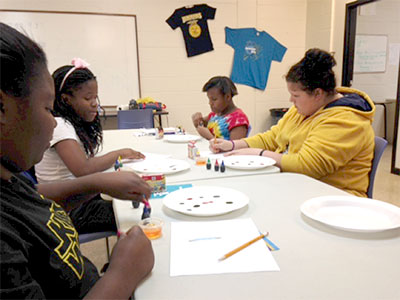 CROP Science Tutoring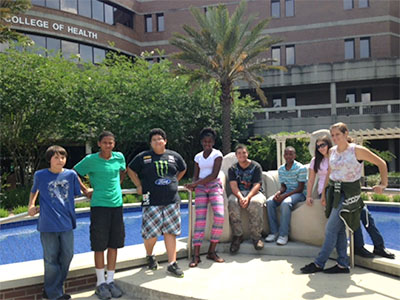 UNF Campus Tour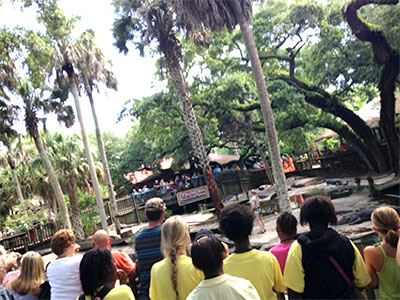 Alligator Farm Field Trip
UF Tour
Ceramics Workshop
The Edge Rock Gym
Flagler College Tour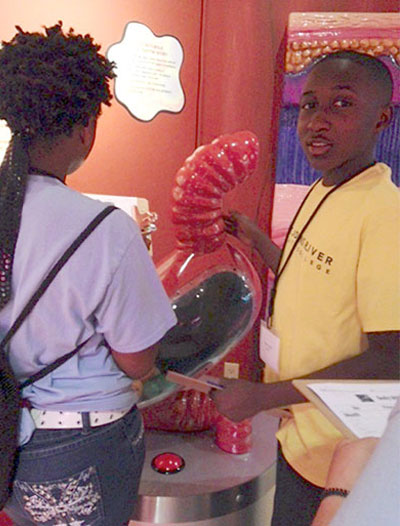 Museum of Science and History
Personalized Piñata