COURSES AND REGISTRATION
HOW TO REGISTER

You may register on the Web from any computer that has Internet access, or come to any SJR State campus for assistance.

1. Log on to SJR State's Web site at: SJRstate.edu
Click on the MySJRstate button.


2. Click on "USER ACCEPTANCE POLICY" and follow the steps.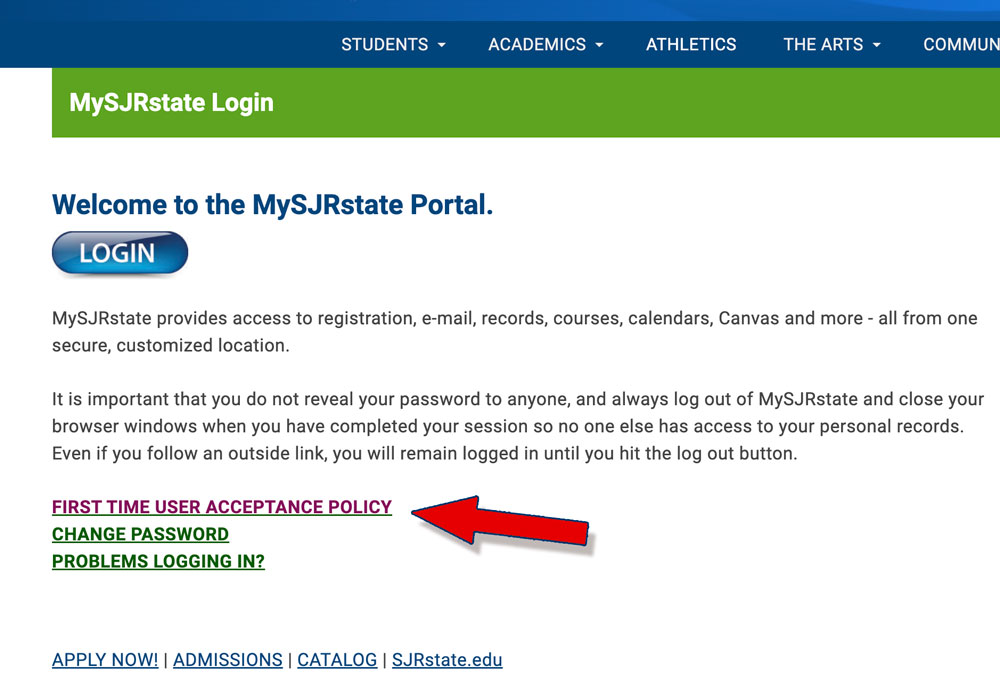 3. Login to MySJRstate using your new user name and password.


4. Click on the Student tab. Click on Registration Status in the Student Quick Links.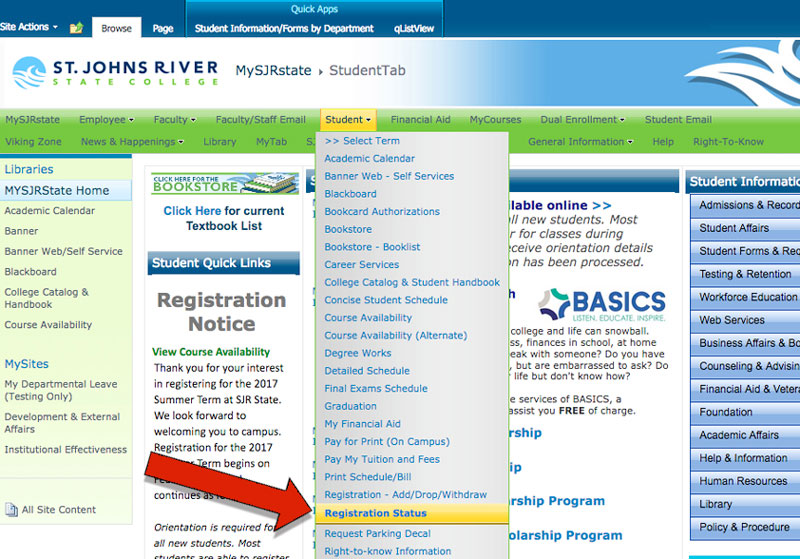 5. Click on Check your Registration Status for any holds, information, times and dates.


6. You may view classes by clicking on "Course Availability."
This will open up the online course schedule. Be sure to select the correct campus.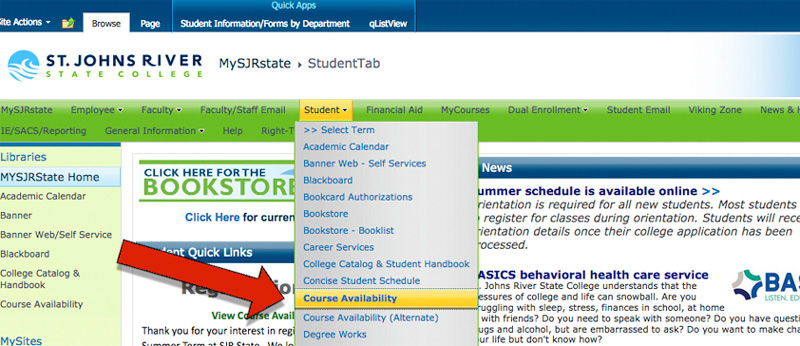 7. Then click on "Registration – Add/Drop/Withdraw."


8. Select a term - you will be allowed to register for the current term only.



9. Enter the CRN (Course Reference Number), 5 digit number, of your first course into the first box. TAB to the next box to enter an additional course, etc.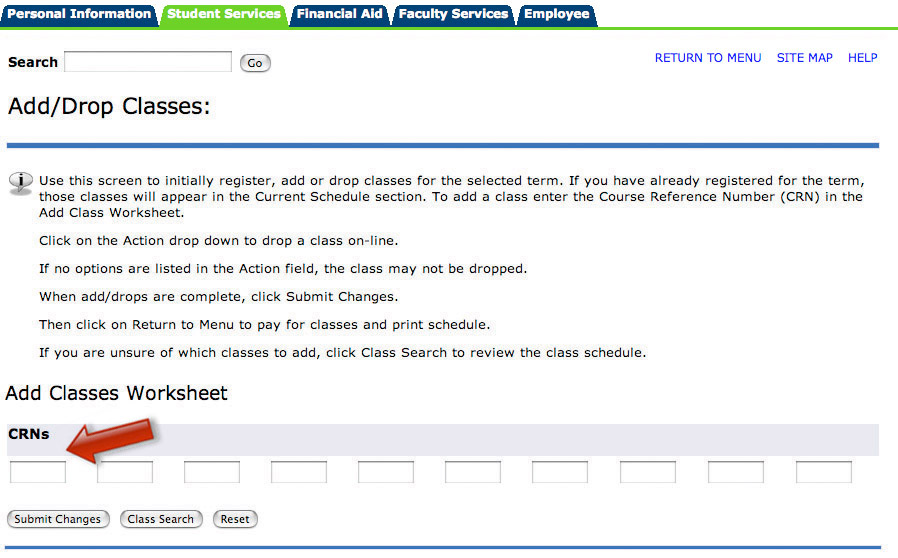 10. After entering all CRNs, click "Submit Changes."
You should see a list of all of your courses with a message:

a. If you see "Registered on the Web," you are registered for those classes
b. If you see Stop "Registration Error," the class may be closed, or there may be a prerequisite or corequisite error. Select another course.
c. You may click Class Search to find the up-to-date available courses and register. If there are other errors, call the Help Desk at 1-888-757-2293 and listen to your help options.
11. Most financial aid will immediately post. If not, contact your local financial aid office. To pay online by credit card or debit card, click on the "Web Payments" link and follow the instructions to pay registration fees.
12. To print your receipt and your class schedule, click "Return to Menu" and then click on "Print Schedule/Bill". A small screen will appear with the link to view the schedule and bill. Click the "View Online Schedule Bill" link. Then print the schedule screen.

* Registration is not complete until the balance is paid in full.