EVENTS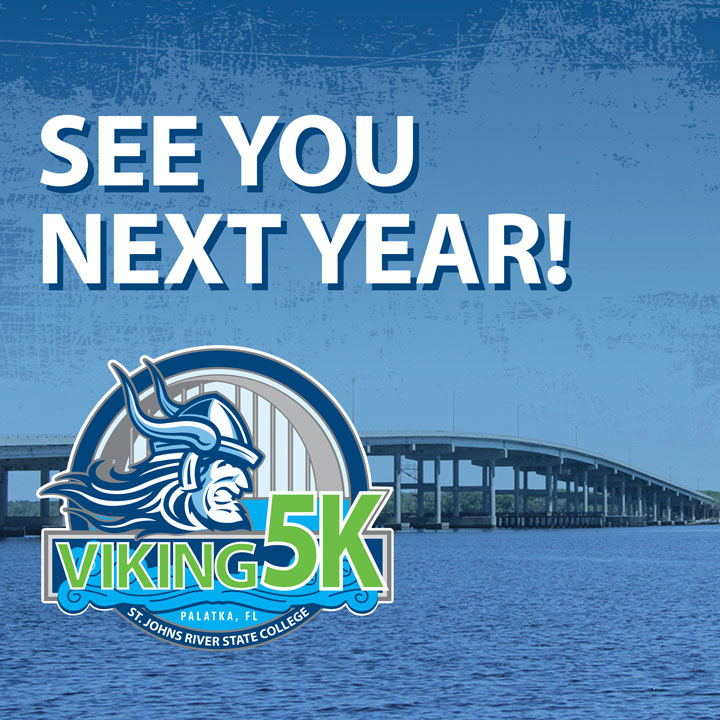 Sadly, the Viking 5K, in conjunction with the cancellation of Blue Crab Festival, which had already been postponed from its traditional Memorial Day Weekend to Labor Day Weekend, is cancelled due to an abundance of caution related to COVID-19.
The Viking 5K will return Memorial Day Weekend in 2021 on Saturday, May 29.
The health of participants, volunteers, and others forced this decision. We know the Viking 5K is a welcomed, fun event for our community, hence, we delayed making this difficult decision as long as possible. We appreciate everyone's understanding.
The Viking 5K will offer options to participants already registered for this year's event including automatic deferral to 2021 or entry fee refunds. Please check your email for more information.
We hope to see you on the course in 2021! Stay safe!
Thursday, May 2, 2020
PRESIDENT'S CIRCLE SHOWCASE
Canceled Due to COVID-19 Pandemic

September 4, 2020
VIKING NIGHT AT BLUE CRAB FESTIVAL
Riverfront, Downtown Palatka Racesmith
Canceled Due to COVID-19 Pandemic

September 5, 2020
VIKING 5K
Riverfront, Downtown Palatka, Race starts at 8:00 a.m. Racesmith
Canceled Due to COVID-19 Pandemic

Thursday, June 18, 2020
DONOR APPRECIATION RECEPTION
Subject to cancellation, please check back for more information

DISTINGUISHED ALUMNI AWARDS
Alumni Gala

Tuesday, December 1, 2020
GIVING TUESDAY!

Viking 5K Run
FOUNDATION | ABOUT US | WAYS TO GIVE | SCHOLARSHIPS | ALUMNI