HONORS PROGRAM
COMMUNITY SERVICE

For successful completion of the Honors Program, students are required to complete 40 hours of community service.

This can be done as part of the IDS Course although students may need to fulfill additional hours beyond what is completed during the IDS Course.

Students may choose community service based upon their career goals or interest areas, or as part of club participation while attending SJR State.

Documentation for community service hours needs to be turned in to the Arts & Sciences Office and can be forwarded to the office by the IDS 1100 Instructor, the Club Sponsor if appropriate, or by the student.

IDS 1110
Honors Explorations
This course teaches the nature of knowledge acquisition throughout the General Education curriculum. The course is taught by Honors faculty and draws its interdisciplinary content from the fields of Communications, Social Sciences, Humanities, and Natural Sciences/Mathematics. The fundamental goal of the course is to help students appreciate the interconnectedness of knowledge across the entire range of academic disciplines while integrating skills for success in both college and the professional world. Required as an orientation course for all students entering the Honors Program. Enrollment requires acceptance into the Honors Program.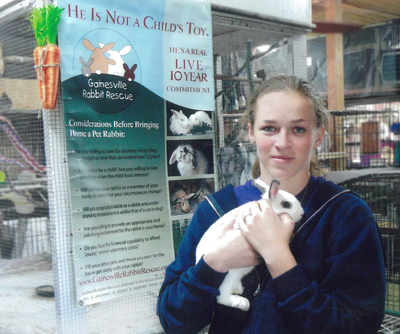 Honor Student Catherine Yates volunteers at Rabbit Rescue.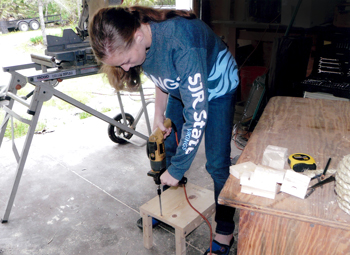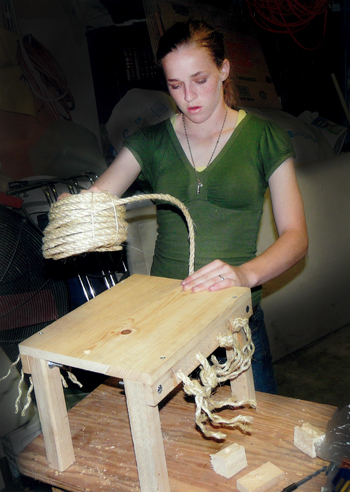 Ms. Yates hard at work at Rabbit Rescue.