SPOTLIGHT: OCTOBER 2, 2023
MEET CULLEN DOUGLAS.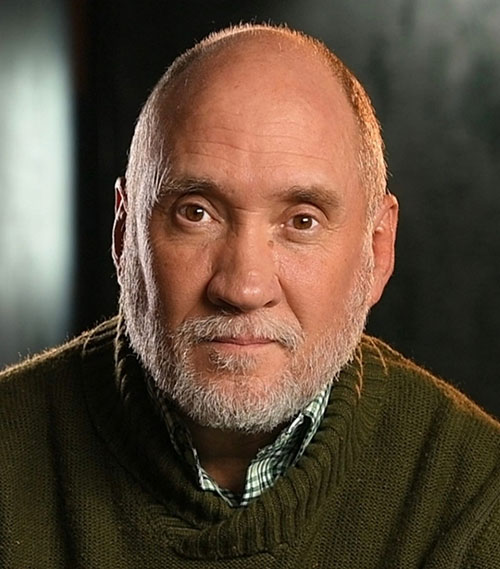 Cullen Douglas
Cullen Douglas was the first recipient of the Humanitas Prize's "New Voices Fellowship," created to discover, develop and launch talented writers under the mentorship of Hollywood showrunners and studio partners.

Beneath the Humanitas banner, Cullen developed a one-hour drama pilot under the direction of uber-producer Shonda Rhimes. His 2022 feature film "Billy Flanigan: The Happiest Man on Earth" has been lauded by critics and audiences as the feel-good doc of the year. Cullen also wrote and directed the narrative short films, "Fading Scars", set against 9/11, and "Portrait of a Woman at Dawn", a #MeToo-inspired story set in 1920's Paris, starring Scottie Thompson. The film screened at over 50 international festivals and took top prizes in all categories, including Best Short Film and Best Director. He also co-wrote the feature Letters to God and has served as a script doctor on a number of projects.

"The foundation for my entire career was built at FloArts. That same strong foundation has helped keep me safe and secure all these years as I've navigated life as an actor, writer, and director. FloArts is so special and unique because not only are you learning your craft, you're learning it in a close-knit, supportive environment."

Writing and directing aside, Cullen is perhaps most recognized as an actor, having most recently recurred on HBO's "Barry", ABC's "Station 19", Show time's "I Love That For You", Marvel's "Agents of S.H.I.E.L.D", CBS's "Pure Genius", and ABC's "Scandal".

Fan-favorite appearances include roles on "True Blood", "Prison Break", "Deadwood", "Twin Peaks: The Return", "Grey's Anatomy", and Steven Spielberg's anthology series "Amazing Stories" for Applet V+.

His film work includes starring roles in "The Black String", John Sayres' "Sunshine State", "Shuttle", "The Possession of Michael King", and "Man of Fire", opposite Lance Redbrick.

Cullen next stars opposite Tony Todd and Tobin Bell in the feature thriller, "The Bunker", and recurs on the upcoming limited series "Casey Grande".

For the stage, Cullen wrote & starred in the critically-acclaimed solo play, "Afraid to Look Down", which explored his first year as a father to his oldest son, born with Down syndrome. The play received the Lawton Medallion of Excellence.



RECENT STORIES