SJR State Program Spotlight - Risk Management and Insurance
MEET DAVIS.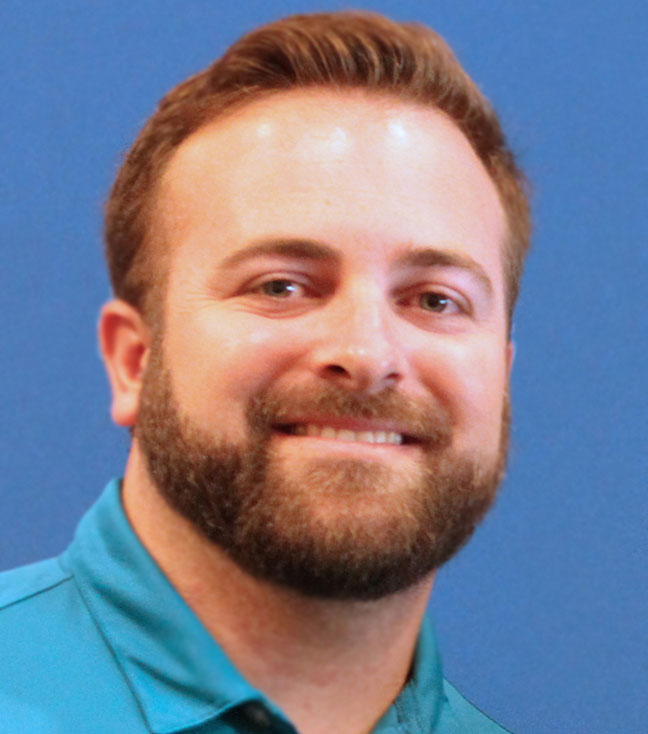 PLEASE SHARE A BIT ABOUT YOUR STUDIES AT SJR STATE
I completed some basic classes at SJR State, but I was really intrigued by the Risk Management and Insurance (RMI) classes. Professor Joel Abo was actually teaching the RMI classes in a classroom, so I was able to get a nice face-to-face interaction in a smaller classroom setting. Coming from a large university, I was not able to get as intimate of an experience, and I attribute the smaller setting to helping foster my interest in the RMI program.

WHAT ADVICE WOULD YOU GIVE TO STUDENTS CONSIDERING THE RMI SPECIALIZATION?
This program is really like no other out there. The ability to take a few classes at your local college and come out a licensed professional with your degree is a great tool. Since being in the industry, one thing that stands out is the need to hire, especially young professionals. The insurance industry is facing a massive disparity in ages of professionals, with a large group of older members on the brink of retirement and a smaller group of younger agents to replace them. It's a very unique problem, and the beneficiaries of this problem are students who can separate themselves from other graduates.

MORE COMMENTS?
Most people in the industry, whom I know, did not set out to work in insurance. They took jobs available because there are so many available in the industry, and they were forced to do the certifications after being hired. This training can be a big deterrent to entering the industry because you will be working a new job, trying to acclimate yourself to the industry, and having to take classes and tests to become certified. The value of SJR State's RMI program is that there are opportunities available to graduates in a field that is growing every day.

Interested? Please contact Joel Abo, SJR State Director of Business Education for more information at 904-808-7485.
MEDIA CONTACT:
Susan Kessler
Director of Public Relations and Publications
(386) 312-4020