Future Students
Congratulations and welcome to St. Johns River State College! You made a great choice.

As you begin this new chapter in your life, you made a commitment to your goal. We commit to provide the support you need to reach your goal, with academic advising, free tutoring, and career services. In addition to academic support, we offer a variety of student clubs and organizations that will make SJR State feel like home. I encourage you to take advantage of the opportunities offered. These will enhance your college experience.
Below is information on what you need to do next. Please review this information carefully and follow the steps to complete admissions and enrollment to join the Viking family. If you need assistance, please do not hesitate to reach out to our dedicated faculty, administrators and staff. We're here for you! Your success is our priority.

Warmest regards,
President, Joe H. Pickens, J.D.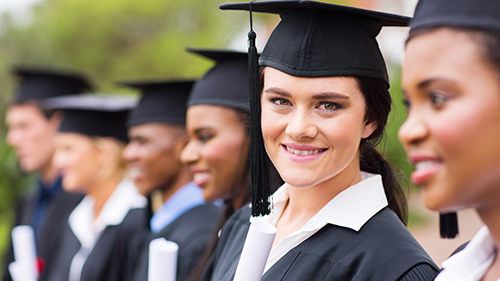 Begin here, GO anywhere
The Associate in Arts degree (university transfer degree) is designed for students who wish to earn a bachelor's degree and transfer into the State University System as a junior.
Attend fulltime, part time, on campus or online*!
Begin here, STAY here
Upon completion of the A.A. Degree, many students choose to remain at SJR State to pursue one of our bachelor's degrees.
Skills, skills, skills ...
Want to be ready for the workforce in two years or less, in areas such as nursing/health care, criminal justice, or computer technology? Check out our Workforce programs.
Spend less ... Earn more
SJR State costs nearly HALF the amount of universities and private colleges! There is a greater demand for educated workers. The many desirable jobs of tomorrow will require an education beyond high school. The right education and skills will better position you to land those jobs and enjoy pay gains.
THIS is where it starts!
You don't have to have it all figured out to begin making plans for your future. While some students will tell you that selecting a career path was an obvious choice, others need more time to explore their options. Either way, we're here to help you make real choices about your future, your way.