TREE CAMPUS
Dahoon Holly
Ilex cassine

Attractive when tightly clipped into a tall screen or allowed to grow naturally into its single-trunked, small tree form, Dahoon Holly is ideal for a variety of landscape settings. Capable of reaching 40 feet in height, Dahoon Holly is usually seen at a height of 20 to 30 feet with an 8 to 12-foot spread. The smooth, supple, shiny dark green, evergreen leaves, two to three inches long, have just a few serrations near the tip. Possessing male and female flowers on separate plants, at least two Dahoon Hollies (male and female) must be planted in the landscape to ensure production of the brilliant red berries in fall and winter. The berries serve as an excellent food source for wildlife but are far less prevalent than on East Palatka or Fosters Holly.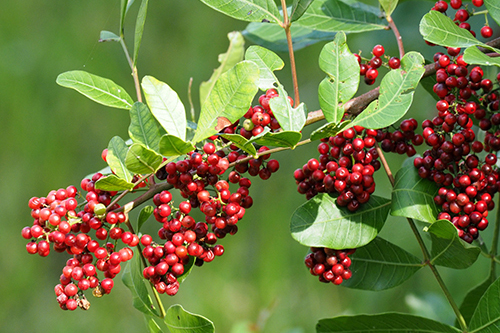 Visit our Tree Campus homepage for more information.

Tree Campus information provided with permission of the Environmental Horticulture Department, UF/IFAS Extension, Publication #ENH458, one of a series.
Original publication date November 1993. Revised December 2006. Reviewed February 2014.
For more information visit the EDIS website at http://edis.ifas.ufl.edu.