TREE CAMPUS
Sand Live Oak
Quercus geminata

This species is commonly known as sand live oak because it exhibits many morphological characteristics similar to those of the live oak (Quercus virginiana). However, it grows in sandy, scrub habitat and does not reach the towering dimensions of the live oak.
This small, native, evergreen tree is found along the coastal plain of Louisiana east to North Carolina and south throughout most of peninsular Florida. It can be found in the xeric sandy soils of coastal dunes, hardwood forests, mixed pine uplands, scrub, and sandhills. Sand live oak grows best in partial shade to full sun and generally reaches heights of 50 feet, but has been documented as reaching heights as tall as 95 feet. The thick, leathery leaves are simple and alternate and range from 1½ to 2½ inches long. They are elliptical in shape with coarse veins that are deeply pressed into the leaf surface, and they have smooth margins that are, in many cases, highly revolute or inwardly curling. The upper surface of the leaf is dark green and the underside is a dull gray to almost whitish color with sparse to copious pubescence or hairs. The presence of this leaf pubescence, along with the upper surface venation, can aid in distinguishing sand live oak from live oak. The twigs also will have some pubescence when they are immature. The bark is rough to the touch, dark brown, and deeply furrowed. Acorns range from 5/8 to 1 inch long with 1/3 of the dark brown, egg-shaped nut enclosed in a scaly, whitish gray cup. Acorns are produced annually and appear in groups of 1 to 3 in the fall.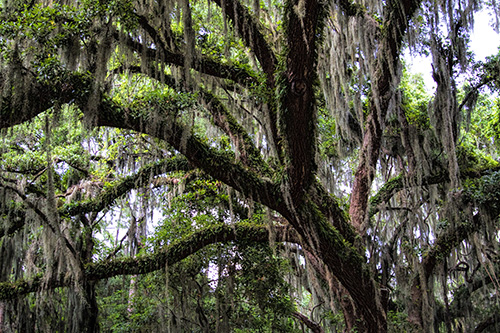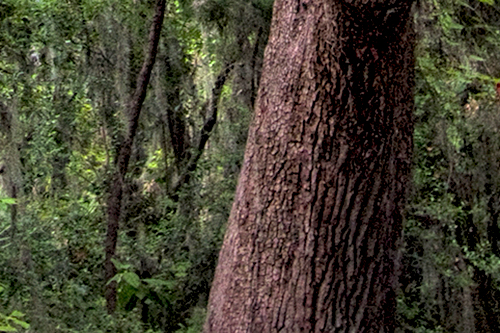 Visit our Tree Campus homepage for more information.

Sand Live Oak information provided with permission of the Environmental Horticulture Department, UF/IFAS Extension, Publication #FOR249, one of a series. Original publication date May 2010. Reviewed April 2016. For more information visit the EDIS website at http://edis.ifas.ufl.edu/fr311.