PALATKA CAMPUS
The 96-acre Palatka campus is a full-service campus and is home to the Florida School of the Arts, the athletic programs and College administration.

Enjoy the conveniences of campus life with access to a campus bookstore, library and computer lab. Hang out in the student center to unwind between classes; order a cheeseburger, shoot a game of pool or access our wireless Internet. Students may also participate in the campus- wide "frolics" held twice a year.

Throughout the year, students can attend various visual and performing arts productions as well as home games hosted by our four collegiate teams. Students also have access to the gymnasium, tennis courts and handball courts.

Our intimate college community is just the right size to explore and develop your leadership and networking potential. Find your true voice, express your ideas and form lasting friendships through an array of clubs, organizations and activities.

VIEW THE PALATKA CAMPUS MAP.


Orange Park Campus
Palatka Campus
St. Augustine Campus

Safety and Security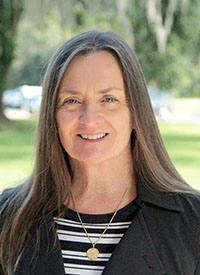 Melissa Miller, J.D.
Senior Vice President/General Counsel and Executive Director, PAC
(386) 312-4106