Criminal Justice and Public Safety
FLORIDA LAW ENFORCEMENT ACADEMY
Career Certificate
Change lives, starting with your own.

Law enforcement officers work in an environment that offers new challenges each day. Their duties include enforcing the law, responding to calls, and the personally rewarding aspects of protecting citizens and maintaining order within the communities they serve.

The curriculum is prescribed by the Florida Department of Law Enforcement, Criminal Justice Standards and Training Commission in accordance with Florida Statutes. Upon completion of the program, candidates will be eligible to take the state exam for law enforcement officer.
Why SJR State?
Experienced Faculty including retired FBI, Sheriff's Office Command Staff, and military veterans.
Graduates include a local sheriff and chiefs of police.
Academy graduates surpass the state certification exam average: Law Enforcement average over 95% passage rate.
Approximately 90% of employed graduates work for agencies in Northeast Florida.
Our Law Enforcement Partners
St. Johns County Sheriff's Office
Clay County Sheriff's Office
Putnam County Sheriff's Office
St. Augustine Police Department
St. Augustine Beach Police Department
Orange Park Police Department
Green Cove Springs Police Department
Palatka Police Department
Interlachen Police Department
Welaka Police Department
Florida School for the Deaf and the Blind Campus Police Department
Special admission requirements - APPLY EARLY!

Questions? Call (904) 808-7496
The Criminal Justice Academy is located on the St. Augustine Campus.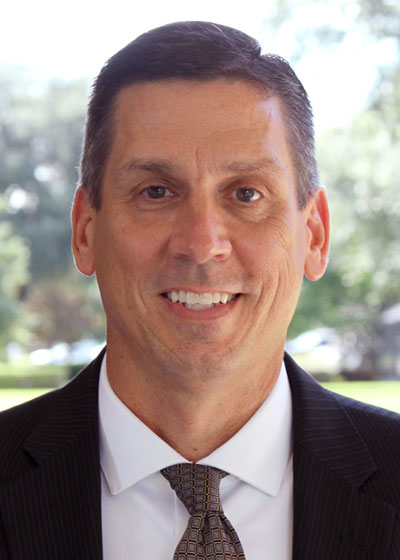 Timothy Adams, J.D.
Dean of Criminal Justice and Public Safety
and Director of the St. Augustine Campus

Program Details

Start date: January 8, 2024
BMST: December 13 2023
Orientation: January 4, 2024
Accepting applications starting September 1, 2023
Last day to apply: Thursday, December 7, 2023

Location: St. Augustine Campus
Program Code: 5005
Requirements: See Catalog

Are you currently a corrections officer? Consider our cross-over training.
CORRECTIONAL OFFICER CROSS-OVER TRAINING TO FLORIDA LAW ENFORCEMENT ACADEMY (0544)
Requirements: See Catalog
Application: Cross-Over Program

CORRECTIONAL PROBATION OFFICER CROSS-OVER TRAINING TO FLORIDA LAW ENFORCEMENT ACADEMY (0547)
Requirements: See Catalog
Application: Cross-Over Program
The SJR State advantage
Ask any student and they will tell you that confidence is gained from experience. It is what instructors and employers call the "competitive edge."
State-of-the-art simulators, forensics labs, and equipment provide the latest hands-on training
Instructors are current professionals in their field
Are you a Veteran? Find out how to use your G.I. Bill® toward your education
Questions? Call (904) 808-7496
The Basic Law Enforcement Academy has limited availability. Admission is not guaranteed. In circumstances when the number of applications is greater than the number of available slots for a class, a point system approved by the college's Board of Trustees will be applied to determine the applicants who are accepted into the class.
How to Apply
(1) Apply to SJR State*
(2) Florida Law Enforcement Academy Application Packet*
(3) Download the Physical Training Program

When applying for scholarships, applicants interested in the July basic recruit program should list the term a "Fall" term.

Admission will be based on the completion of all entry requirements. All candidates must meet all entry requirements. There are special admission requirements in addition to the College's admission procedures and policies. In addition to the special admission standards, there are special program requirements including attendance, physical exercises, and demonstrations of proficiency. The program is challenging and physically and mentally demanding.

Students should begin the application process at least three months prior to the program start date.

Applicants must print and complete all documents in the packets and bring to the Criminal Justice Training Center on the St. Augustine campus. (The application portion can be filled out electronically and then printed.)

The BAT test is available at PearsonVue Testing Centers only and the cost is $39. Students must apply online and pay for the test at www.pearsonvue.com.

Questions? Call (904) 808-7496
* Visit our SSN Web page for more information regarding the College's use of Social Security Numbers.
Meet Our Instructors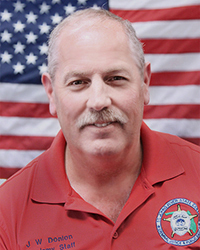 JOHN DONLON
Basic Law Enforcement Coordinator
John Donlon retired from the St. Johns County Sheriff's Office as a commander with more than 31 years of experience.

Mr. Donlon attended the FBI National Academy and also holds a four-year degree in business administration from Nova Southeastern University. He has taught within the criminal justice field since 1989, including the law enforcement academy, correctional officers academy, advanced and specialized courses.

Mr. Donlon served in the United States Navy aboard the USS Nimitz prior to beginning his career in law enforcement.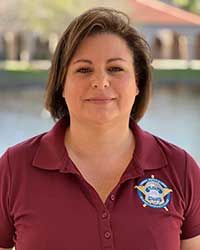 THREASA OWENS
Basic Law Enforcement Coordinators
Threasa Owens served with the Putnam County Sheriff's Office (PCSO) for 14 years. She held positions in Dispatch, as a Field Training Officer, a SWAT Support Member, and on the Rifle Security Team.

Ms. Owens also served in the Criminal Investigations Unit for 6 years investigating child sex crimes and as a member of the Internet Crimes Against Children Task Force. In 2020, she was promoted to Corporal and assisted with the road patrol supervisors. Ms. Owens is an FDLE Certified General and First Aid Instructor.

She has a bachelor's degree in Criminal Justice from the University of Phoenix. Ms. Owens remains a certified law enforcement officer with the PCSO reserve unit and resides in Putnam County, Florida, with her husband Tommy Jay Owens.
HANCEL WOODS
Advanced and Specialized Coordinator
Captain Hancel Woods received a bachelor of arts degree from the University of Tennessee in 1994 and a Master of Public Management degree from East Tennessee State University in 1998. Captain Woods was employed by the Putnam County Sheriff's Office from 2006 until July 2021. During his time at the Sheriff's Office, he obtained the rank of Captain and served as a district commander in patrol.

Captain Woods remains a certified law enforcement officer and holds the rank of reserve captain with the Putnam County Sheriff's Office. Captain Woods has been an adjunct instructor with St. Johns River State College since 2011 and has the following Florida Department of Law Enforcement instructor certifications: General instructor, firearms instructor, defensive tactics instructor, driving instructor, and precision immobilization technique (PIT) instructor. Captain Woods lives in St. Augustine and has been married to his wife Suzanne for 32 years.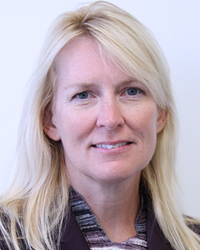 DEBORAH McCARLEY
Associate Degree Coordinator
Deborah McCarley retired from the Federal Bureau of Investigation (FBI) as a supervisory special agent in Jacksonville, after serving for 22 years. As a special agent with the FBI, Ms. McCarley investigated a myriad of criminal offenses to include domestic terrorism, violent crimes, crimes against children, and white-collar crimes.

In addition to her investigative duties, Ms. McCarley was also a member of the FBI Phoenix Division's Evidence Response Team for 12 years processing crime scenes, and served as the media coordinator for four years handling press releases and press conferences for the Phoenix Division. Ms. McCarley was later assigned to the FBI National Academy in Quantico, VA and then to the Jacksonville division. Previous to her position with the FBI, Deborah was a police officer with the Charlotte Mecklenburg Police Department for six years. Deborah holds a bachelor's and Masters of Science Degree in Criminal Justice from the University of North Carolina at Charlotte.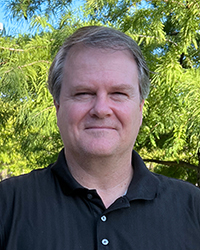 BRIAN HARRINGTON
High Liability Coordinator
Brian Harrington retired from the St. Johns County Sheriff's Office as a commander with 27 years of experience. He has supervised many different areas of the Sheriff's Office from patrol to investigations. Mr. Harrington has a Bachelor of Arts degree from Colombia and a Master of Administration degree from Barry University. He has attended the SPI Leadership CODC Academy and Leadership St. Johns. He has been an adjunct instructor for SJR State since 2004, covering all the high-liability topics and many advanced and specialized courses, as well as the Academy classes.
Request Information
Program Contact
Angeline Cloud
(904) 808-7455