CRIMINAL JUSTICE AND PUBLIC SAFETY
FLORIDA LAW ENFORCEMENT ACADEMY 5005
Career Certificate

Change lives, starting with your own.
Law enforcement officers work in an environment that offers new challenges each day. Their duties include enforcing the law, responding to calls, and the personally rewarding aspects of protecting citizens and maintaining order within the communities they serve.
This intensive program includes courses and practical training to prepare you to think critically and manage emergencies effectively. Our instructors believe in teaching students the importance of dedication, teamwork, responsibility and integrity.
Gain skills in defensive tactics, firearms, vehicle operations, forensic science and more.
Special admission requirements - APPLY EARLY!
The curriculum is prescribed by the Florida Department of Law Enforcement, Criminal Justice Standards and Training Commission in accordance with Florida Statutes. Upon completion of the program, candidates will be eligible to take the state exam for law enforcement officer.

Questions? Call (904) 808-7496


Certification Reciprocity with other states (PDF)


Program Details

Day classes begin January 2022
Class starts January 5, 2022
Basic Motor Skills Test: November 16, 2021
Check in time: 8:00 a.m. (test begins at 8:30 a.m.)
Orientation: December 6, 2021 8:00 a.m. - 4:00 p.m.
Apply by November 10, 2021

Day classes begin July 2022
Application available in February.

Location: St. Augustine Campus
and Workforce Training Center, Palatka
Program Requirements: See Catalog
Tuition and Fees: See Catalog
Scholarship: Detective Dave White Law Enforcement Scholarship

Are you currently a corrections officer? Consider our cross-over training.
CORRECTIONAL OFFICER CROSS-OVER TRAINING TO FLORIDA LAW ENFORCEMENT ACADEMY (0544)
Program Requirements: See Catalog
Application: Cross-Over Program

CORRECTIONAL PROBATION OFFICER CROSS-OVER TRAINING TO FLORIDA LAW ENFORCEMENT ACADEMY (0547)
Program Requirements: See Catalog
Application: Cross-Over Program
The SJR State advantage
Ask any student and they will tell you that confidence is gained from experience. It is what instructors and employers call the "competitive edge."
State-of-the-art simulators, forensics labs, and equipment provide the latest hands-on training
Instructors are current professionals in their field
Are you a Veteran? Find out how to use your G.I. Bill® toward your education
Questions? Call (904) 808-7496
How to Apply
(1) Apply to SJR State*
(2) Florida Law Enforcement Academy Application Packet*
(3) Download the Physical Training Program

Admission will be based on the completion of all entry requirements. All candidates must meet all entry requirements. There are special admission requirements in addition to the College's admission procedures and policies. In addition to the special admission standards, there are special program requirements including attendance, physical exercises, and demonstrations of proficiency. The program is challenging and physically and mentally demanding.

Students should begin the application process at least three months prior to the program start date.

Applicants must print and complete all documents in the packets and bring to the Criminal Justice Training Center on the St. Augustine campus. (The application portion can be filled out electronically and then printed.)

The BAT test is available at PearsonVue Testing Centers only and the cost is $39. Students must apply online and pay for the test at www.pearsonvue.com.

Questions? Call (904) 808-7496
* Visit our SSN Web page for more information regarding the College's use of Social Security Numbers.
Meet Our Instructors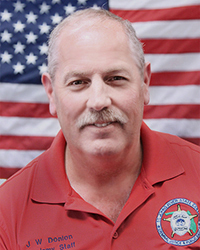 Instructor John Donlon

Teaches: BLE, Corrections courses
Specialization: Vehicle operations, including motorcycle

EXPERIENCE:
· 31 years with the St. Johns County Sheriff's Office
· St. Johns County Sheriff's Office Reserves

Specialty teams:
· Honor Guard
· Marine Unit
· Dive Team

EDUCATION:
· Bachelor's degree in Business Administration, Nova Southeastern University
· FBI National Academy

MILITARY:
· Served in the United States Navy aboard the USS Nimitz

TEACHING PHILOSOPHY:
I encourage students to participate and have fun while learning.
Instructor Angela Sockwell

Teaches: All BLE courses
Specialization: Criminal investigations

EXPERIENCE:
· 17 years with Polk County Sheriff's Office, retiring as lieutenant
· 3 years with Polk State College, Kenneth C. Thompson Institute of Public Safety as a law enforcement academy training coordinator

Specialty teams:
· Homicide
· Crimes against children
· Undercover narcotics
· White collar crimes
· Organized/vice crimes.

EDUCATION:
· Master's degree in Criminal Justice, Troy University
· Bachelor's degree in Organizational Management from Warner University
· Graduate of the Certified Public Manager program though Florida State University

TEACHING PHILOSOPHY:
Teaching and learning are two-way streets. I learn as much from my students as they learn from me.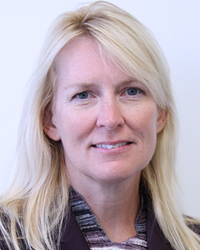 Instructor Deborah McCarley

Teaches: BLE and Corrections courses; Advanced and Specialized Criminal Justice courses

Specialization: White Collar Crime, Human Trafficking, Evidence Collection, Crisis Management, Police and Media Relations, Public Corruption, Civil Rights and Color of Law Violations

EXPERIENCE:
· 22 years with the Federal Bureau of Investigation
· 6 years with Charlotte Mecklenburg Police Department

Specialty teams:
· 6 years with the FBI Phoenix Division Evidence Response Team
· 4 years as a Supervisory Special Agent and one year as the Acting Unit Chief for the FBI National Academy

EDUCATION:
· Master's and Bachelor's degrees in Criminal Justice from the University of North Carolina at Charlotte

TEACHING PHILOSOPHY:
Learning is a team sport between instructors and students, and both roles can be interchangeable as students and instructors learn from each other's experiences. Additionally, education is the key, not only to the success of the student, but to the success of the respective profession and community.
Connie Ramos

Criminal Justice Academy Secretary
Mrs. Ramos has over 25 years of clerical experience in the private sector. Mrs. Ramos attended West Hills College in California and currently supports the Continuing Workforce Education and Equivalency of Training sides of the Criminal Justice Training Academy.











Job Outlook / Salary
Career Coach is designed to help you find a good career by providing the most current local data on wages, employment, job postings, and associated education and training. Visit the Career Coach website.
Mikayla is a graduate of SJR State's Florida Law Enforcement Academy. She is now a police officer with the St. Augustine Beach Police Department. In 2019, she was recognized as the department's "Officer of the Year." .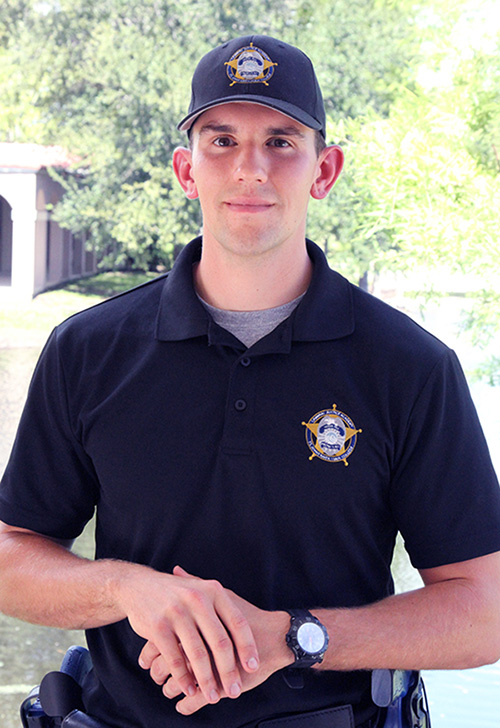 Tanner is a graduate of SJR State's Florida Law Enforcement Academy. He is now deputy sheriff with the St. Johns County Sheriff's Office.