JUNE 23, 2023
SJR State respiratory care program earns national award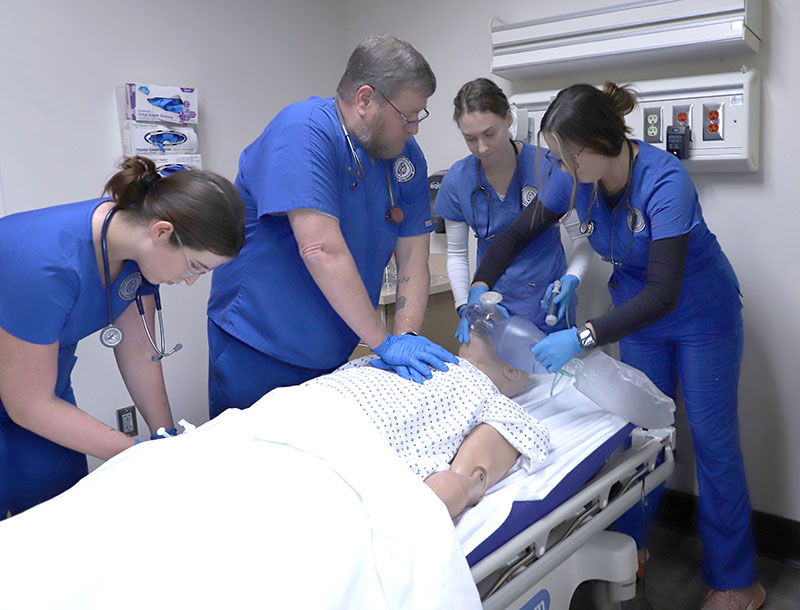 St. Johns River State College's respiratory care program has been awarded the President's Award for Excellence in Credentialing Success by the Commission on Accreditation for Respiratory Care (CoARC).

To receive the award, programs are required to have three or more years of outcomes data; hold accreditation without a progress report at the end of the year; document RRT credentialing success of 100%, and meet or exceed established CoARC thresholds for TMC high cut score and retention.

"We are proud to have earned this honor for the third time," said Dean of Allied Health, Holly Coulliette. "While our commitment to provide an exceptional respiratory care program is evident among our dedicated students and health care industry partners, this national recognition is a much-deserved honor for our faculty members who go above and beyond their role as educators."

In addition to the President's Award, the program has also been awarded the Distinguished RRT Credentialing success award four times, totaling seven years of excellence since 2014.

SJR State's Respiratory Care program provides students with the knowledge and skills required to help meet the demands for respiratory therapists in the health care industry. Students are trained in areas such as pediatric care, nursing homes and in hospitals. Asthma, bronchitis, emphysema, lung cancer and pneumonia are some of the conditions that require the care of a respiratory therapist. Upon successful completion of the degree requirements, students are eligible to apply to take the national certification exam for Certified Respiratory Therapist (CRT) and Registered Respiratory Therapist (RRT) credential, which is administered by the National Board of Respiratory Care.

For more information, call (904) 808-7465 or visit the College online at SJRstate.edu.
MEDIA CONTACTS
Michelle Sjogren
Assistant Vice President for Institutional Advancement and Strategic Communications
(904) 276-6814

Susan Kessler
Director of Public Relations and Marketing
(386) 312-4021