You can get there from here
Vikings know no boundaries
For more than 60 years, our graduates have voyaged ahead, continuing their education and pursuing a diverse range of local, national and international careers — becoming everything from doctors and judges to editors and artists!
IMPORTANT DATES:
SUMMER
APPLICATION DEADLINE
Full Term & A Term, April 26
B Term, June 11

REGISTRATION BEGINS
Full Term & A Term, March 1
B Term, March 1

B Term Registration Continues, May 19

CLASSES BEGIN
Full Term & A Term, May 12
B Term, June 28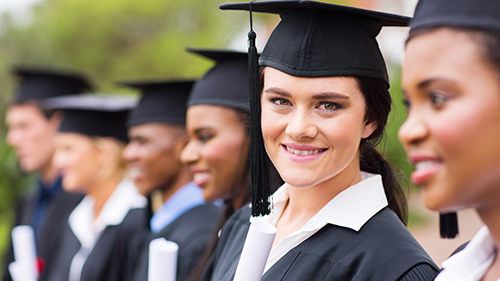 Begin here, GO anywhere
The Associate in Arts degree (university transfer degree) is designed for students who wish to earn a bachelor's degree and transfer into the State University System as a junior.
Attend fulltime, part time, on campus or online*!
Begin here, STAY here
Upon completion of the A.A. Degree, many students choose to remain at SJR State to pursue one of our bachelor's degrees.
Skills, skills, skills ...
Want to be ready for the workforce in two years or less, in areas such as nursing/health care, criminal justice, or computer technology? Check out our Workforce programs.
Spend less ... Earn more
SJR State costs nearly HALF the amount of universities and private colleges! There is a greater demand for educated workers. The many desirable jobs of tomorrow will require an education beyond high school. The right education and skills will better position you to land those jobs and enjoy pay gains.