FUTURE STUDENTS
For more than 60 years, our graduates have voyaged ahead, continuing their education and pursuing a diverse range of local, national and international careers - becoming everything from doctors and judges to editors and artists! You can get there from here - Vikings know no boundaries.

Begin here, GO anywhere
The Associate in Arts degree (university transfer degree) is designed for students who wish to earn a bachelor's degree and transfer into the State University System as a junior.
Attend fulltime, part time, on campus or online*!

Begin here, STAY here
Upon completion of the A.A. Degree, many students choose to remain at SJR State to pursue one of our bachelor's degrees .

Skills, skills, skills...
Want to be ready for the workforce in two years or less, in areas such as nursing/health care, criminal justice, or computer technology? Check out our Workforce programs.

Spend less...
SJR State costs nearly HALF the amount of universities and private colleges!
Earn more
There is a greater demand for educated workers. The many desirable jobs of tomorrow will require an education beyond high school. The right education and skills will better position you to land those jobs and enjoy pay gains.

THIS is where it starts!
You don't have to have it all figured out to begin making plans for your future. While some students will tell you that selecting a career path was an obvious choice, others need more time to explore their options. Either way, we're here to help you make real choices about your future, your way.

GETTING STARTED...

DECIDE
You'll need to select a classification to get started. Are you seeking a degree, vocational training, or a few skill-building courses? The College's admissions Web page will help you determine your classification and program requirements.
Students who are "undecided" can opt for the A.A. Degree (university transfer degree).
APPLY
This includes:
Paying the application fee
Submitting official copies of your high school and/or college transcripts
Submitting ACT and/or SAT scores, and
Providing proof of residency
Students OVER 24: submit driver license and either vehicle or voter registration
Students Under 24 and DEPENDENT: submit a parent's driver license and either vehicle or voter registration.
Students UNDER 24 and INDEPENDENT: submit driver license and either vehicle or voter registration, and the 1st page of student's tax return to prove independence.
You can complete the online application process over multiple sessions.
Don't forget to schedule a placement test if necessary or desired. The academic advising office will assist you.
Applying online will require you to create a user name and password to access the MySJRstate portal. This will also create access to registration, your student email, Canvas and more.
SEEK
Financial aid , scholarships and loans are available. Students who apply early and meet deadlines increase their chances of receiving the finances necessary to attend college. Complete a Free Application for Federal Student Aid (FAFSA) online at www.fafsa.ed.gov.
Also visit the SJR State Foundation Web page for scholarship opportunities.
SJR State's federal school code for the FAFSA is 001523.
Students are encouraged to apply for financial aid by April 1st for the upcoming academic year.
Don't forget to schedule an appointment with a financial aid advisor if you plan on using financial aid to help with tuition.
COMPLETE
Orientation is the first step toward ensuring a successful experience at SJR State. All new students are required to complete the online orientation before registering for classes.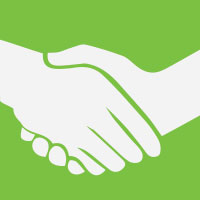 MEET
After completing the online orientation, be sure to contact the Academic Advising office on your campus and schedule an appointment for your initial advising session. Most students will register at that time.

REGISTER
Register and pay for classes online.
Did you know? SJR State offers an automatic tuition payment plan with easy online enrollment and flexible payment options.
SUCCEED
Remember, SJR State offers academic, career counseling , and tutor centers to lead you on a path to success and help you make the most of your college experience.
And, don't forget to request your parking decal online on the MySJRstate portal.
*While the majority of classes required to complete the A.A. Degree can be taken online, there may be a few courses that require on-campus attendance depending on the student's major or area of interest. This includes courses students may need as pre-requisites for an intended major when transferring to a university.