SJR STATE ADULT EDUCATION PROGRAM

Our goal is to help YOU prepare for the GED exam, earn your high school equivalency diploma, and plan for your future.

Benefits of the program:
We offer campus and online classes
Self-paced program
Free use of textbooks and handouts
Growth mindset environment
Dedicated and caring instructors
REGISTRATION PROCESS
Please complete the below steps to start the Adult Education Program. Once all the steps are completed, you will be on your way to earning your high school diploma.
Step 2: Call (386) 312-4080 to schedule your TABE test on the Palatka campus.
Step 3: After your TABE test is completed, you can pay your $30 registration fee online or on the Palatka campus (Cashier's office is located in the A Building).
CREDENTIALS OF VALUE
Let's close the digital divide with Integrated Education and Training!
SJR State's Adult Education program, in conjunction with the FDOE, presents Integrated Education and Training. This semester-long program provides a way for YOU to upskill your educational journey by combining computer and office skills, along with the GED basics.

Prepare for jobs such as a receptionist, professional assistant, customer service rep, or an IT specialist!

This semester-long program is $30. On-campus classes run Monday – Thursday, 9:00 – 12:00 p.m. on the Palatka campus. Enrollment is ongoing and open for students who are 16 or older and at least a level 4 reading level based on the TABLE scoring system.

Technology is here to stay! Be sure you have the computer and office skills to make the most of your future. The more you learn, the more you earn!

Interested? Call us at 386-312-4148.
Need to visit the Palatka campus?
Adult Education students may go to the Adult Education Office by appointment for assistance with the registration process, testing, and to work on their online courses in the computer lab.

Questions?
Call 386-312-4080 or email for more information or to make an appointment.
Follow us: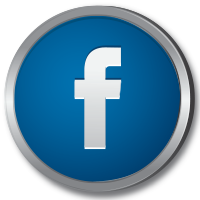 Facebook

Instagram


Adult Education at St. Johns River State College
5001 St. Johns Ave | Palatka, FL 32177

Office Hours: 8:00 a.m. - 5:00 p.m. Monday - Friday