DISTRICT BOARD OF TRUSTEES
Wendell D. Davis, Chairman

Wendell D. Davis joined the SJR State Board of Trustees in 2013. He is the senior vice president of Watson Realty Corp. He currently serves on the Clay County Commission. Davis served in the U.S. Army from 1964-1966, and in the U.S. Army Reserves from 1966-1987.

Following his two years of active military service, he coached high school football in Florida for 14 years and college football in North and South Carolina for 6 years.

Wendell served as President of the Florida Association of Realtors in 2010, the largest trade association in Florida with approximately 120,000 members, and was recognized as "Realtor of the Year" for 2011.

Davis is a University of Florida graduate. He received his bachelor's degree in physical education, health and recreation, and his master's degree in educational administration.

He is appointed for a term beginning June 19, 2013, and ending May 31, 2021.


Rich Komando, Vice Chairman

Komando, of Jacksonville, is an attorney and partner at Bradley, Garrison and Komando, P.A. Previously, he was an assistant state attorney for the 4th Judicial Circuit Court. Komando has volunteered his time with First Coast Healing Hands, Project Cold Case, Florida's Children First and the Jacksonville Victims Assistance Advisory Council. He earned his bachelor's degree in criminology and his master of business administration from Florida State University and his juris doctor from Loyola University of New Orleans.


Jan Conrad

Conrad, of St. Johns, is the senior vice president of commercial banking at Ameris Bank. She is vice chair of the board for PACE Center for Girls and has been a member of the Fleming Island Rotary Club. She is a former member of the Clay County Development Authority. She previously served as the chair of the Business Excellence Award Committee, an effort to promote and highlight business achievement in Clay County and was nominated by the Florida Business Development Corporation for the Small Business Advocate (SBA) of the Year Award in 2013.

Conrad was appointed to a four-year term on August 26, 2019.


Brian Keith

Brian Keith joined the Board in 2014. He retired from the Palatka Police Department in 2003 after 21 years of service. He is currently a Deputy with the Putnam County Sheriff's Office, assigned as a bailiff to Judge Howard McGillin Jr.

Brian formerly served as the board president for the Children's Reading Center Charter School, a board member for Career Source Northeast Florida, as well as a board member for Palatka Main Street and the Putnam County Chamber of Commerce. Brian also volunteered as a caregiver for Haven Hospice. In addition to having two sons who have graduated from SJR State, Keith is also an alumnus, graduating from SJR State's Criminal Justice Academy. He also holds an Associate Degree in Business from Vincennes University.

Brian is appointed for a term beginning February 20, 2014, and ending May 31, 2021.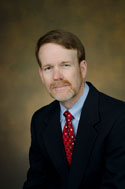 James Reid

James Reid is a certified public accountant in private practice. He received his bachelor's degree from Florida State University. Reid is currently working as a financial consultant in the healthcare industry. He has also worked for over 20 years as a Chief Financial Officer in the healthcare and manufacturing industries. Prior to becoming a CFO, Reid worked for 18 years as a CPA including ten years as a Senior Audit Manager for Deloitte & Touche. Reid was a public sector specialist with extensive experience auditing State and Local Governments in Florida.

He has served as a Finance Committee Board Member for the American Furniture Manufactures Association and as President of a business condominium association in St. Johns County. Reid is also current member and past board member of the Rotary Club of Palatka-Sunrise.

Reid, his wife and three daughters are all Alumni of SJR State.

Reid is appointed for a term beginning December 6, 2018 and ending May 31, 2019.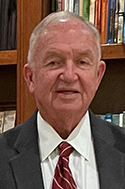 W. J. (Jud) Sapp, Jr.

W. J. (Jud) Sapp, Jr. is SJR State's newest board member. He is the Owner of W. J. Sapp & Son, Inc., which was founded in 1970. He is a State of Florida Certified General Contractor specializing in Railroad Contracting throughout the Eastern U.S. Also, he is a Florida Real Estate Broker.

Mr. Sapp graduated from Baldwin High School. He earned an associates degree from Lake City Junior College and a bachelor's degree from Florida State University. Mr. Sapp is also a United States Navy Veteran. He has served on the St. Johns Country Day School Board in Orange Park, Florida.

Mr. Sapp is appointed for a term beginning December 23, 2020 and ending May 31, 2022.




---
Ron Brown, J.D., - Board Attorney


Joe H. Pickens, J.D. - Executive Secretary